This has been a whirlwind of a few weeks..
but the good news is that we are finally homeowners of this beauty!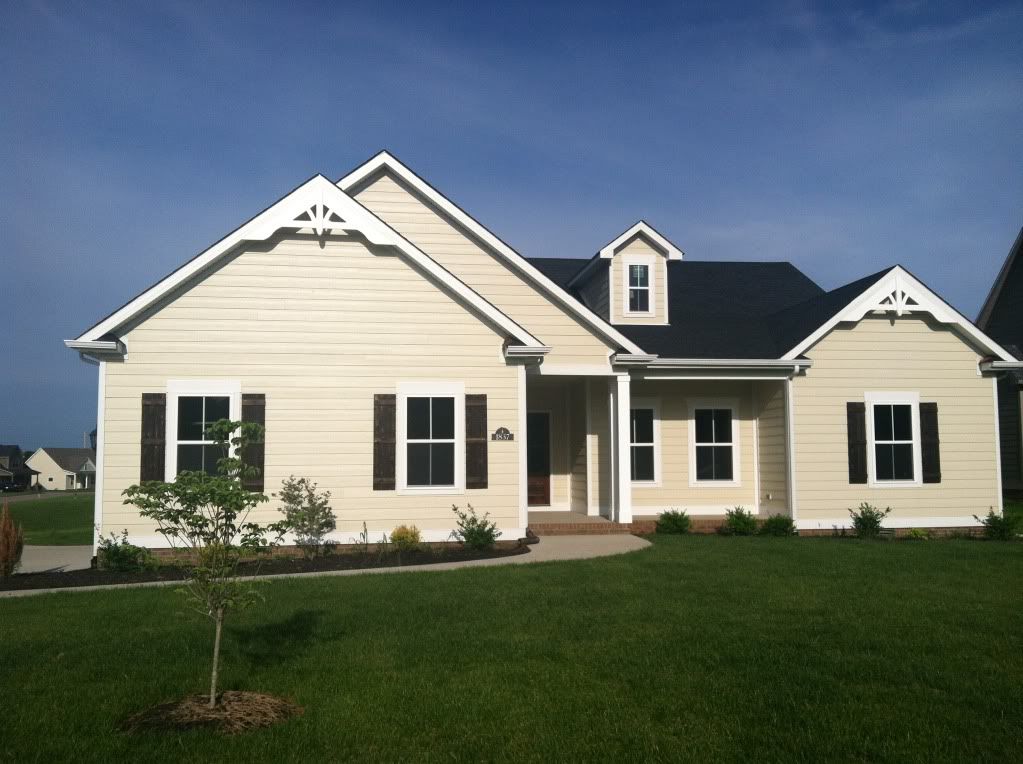 After lots of paper signing, we got the keys and were off to unload some boxes at the new house!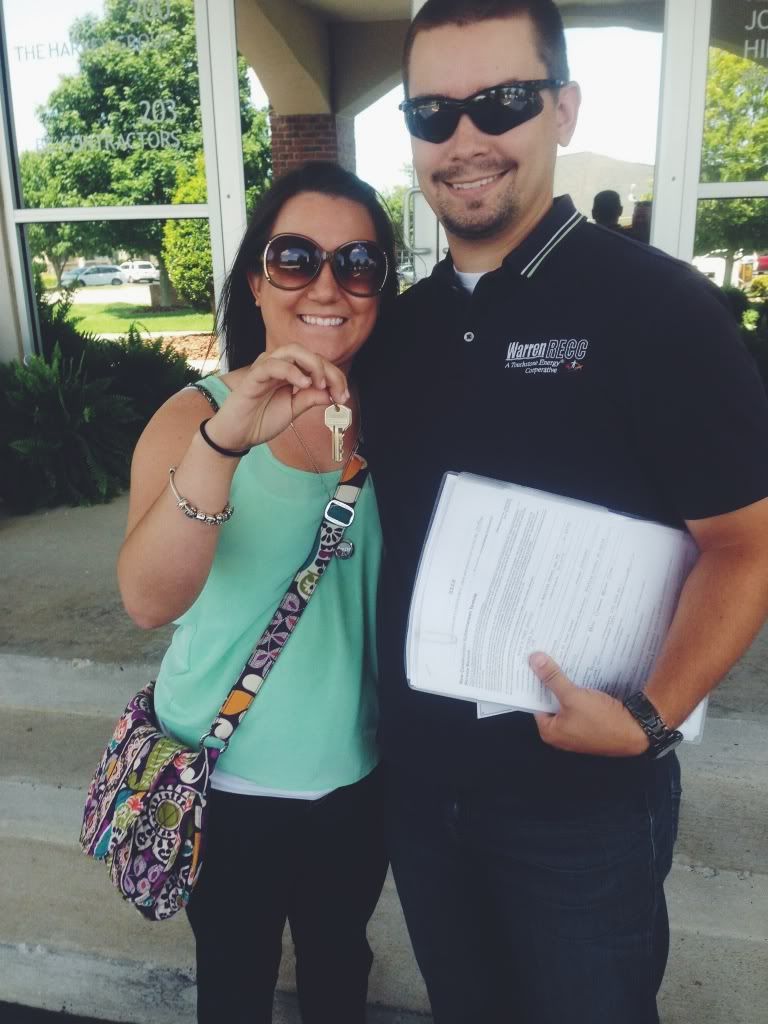 I opted to forget about the boxes and get my wreath and Vinyl up ASAP.
Immediate charm :)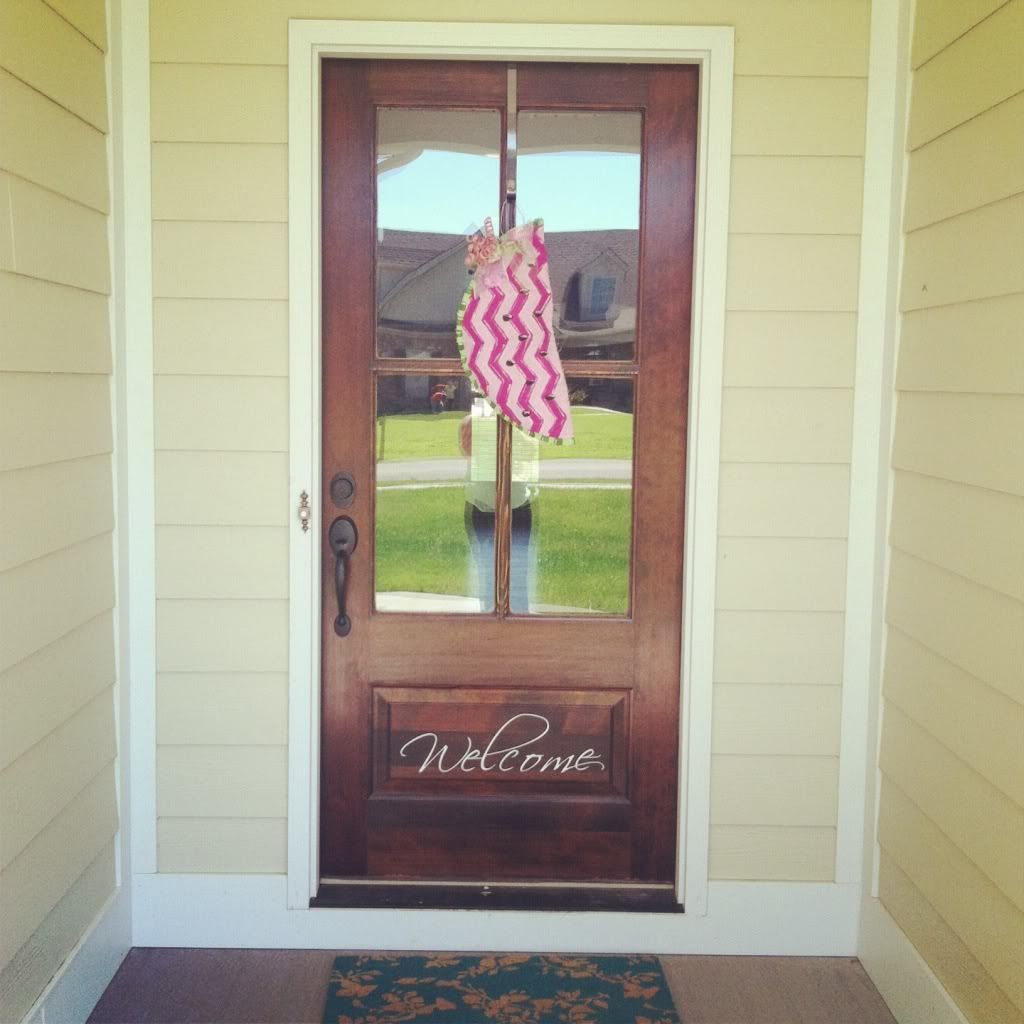 We ended up hiring a moving Company.
And thank the good Lord we did, because I don't think I could have lifted one more box after moving for 8 hours the night before!
My door! Ek!
I am a wee bit obsessive about my plants. Just as much as I am my craft supplies and Fall decor.
After the movers left, my willing little hubby worked hard putting up my hanging plants
just the way I wanted them.
Sweet, Sweet Man.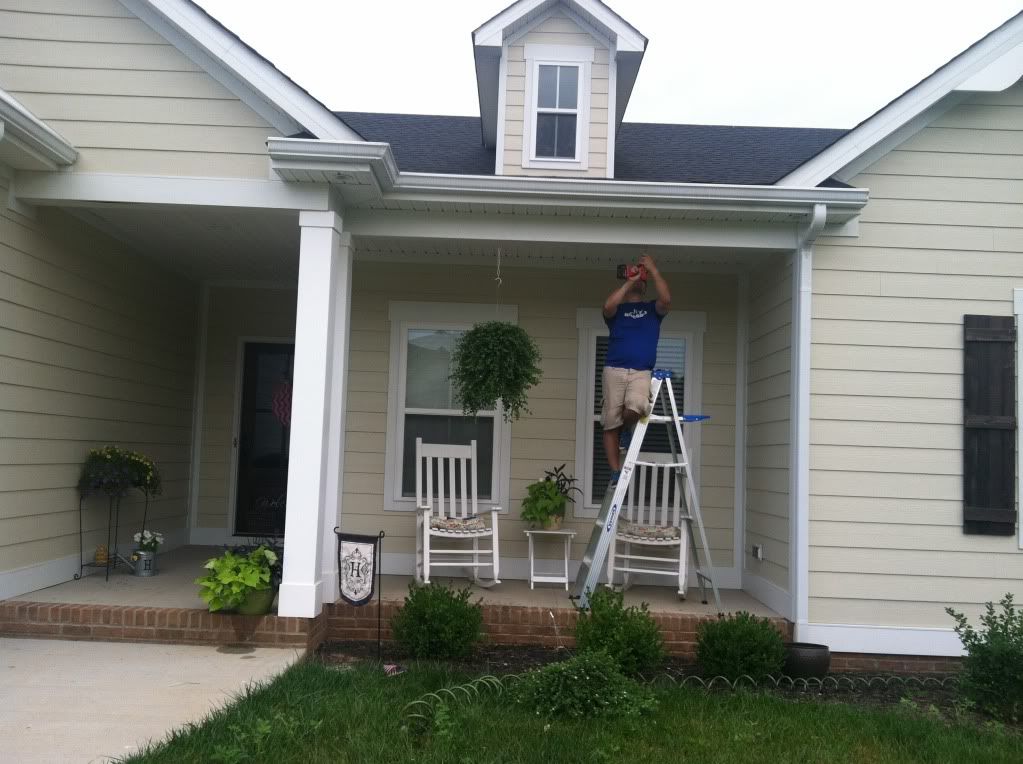 The front now looks gaw-geous, but the inside still looks like the day we moved in.
I've got a lot of furniture updating and new things to buy before it looks anywhere near complete.
But i'll show you some craft room sneak peeks tomorrow!
Stay tuned..